LED Controller
Home > Products > LED Illumination >
LED Controller
Analog LED Controller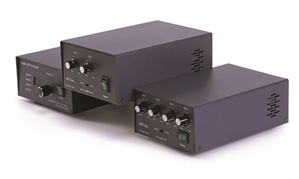 It can control the LED guide which is commonly used in the machine vision.
It is constant control type instead of voltage control which is stable for current.

- Basic channel : 2 to 9 channels.

- Constant control type optimized for LED lamp.

- External 0~5V to control the volume

- Easy to control the intensity by front of volume knob

- On/ Off control by DC voltage.(Ex : Off@5V)



Digital LED Controller
This controller is digital control type instead of analog via RS-232 communication to give customers convenient.

- Basic channel : 2 to 8 channels.

- Constant control type optimized for LED lamp.

- RS-232 communication control for volume

- Easy to control the intensity by front of Jog

- I/O control for On/Off function.

- Volume display on the front panel of controller.