LED Ring Guide
Home > Products > LED Illumination >
LED Ring Guide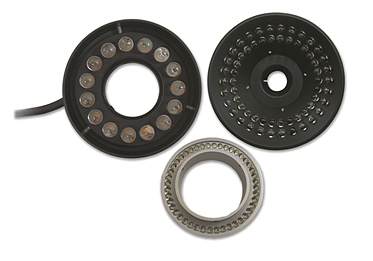 It is the custom design that available to get perfect illumination condition at each application also ring size, W.D, color of LED ring guide is versatile.

Illumination divergence angle is selected at the condition of application.



Application
- IC marking inspection
- PCB & IC components inspection
- BGA, solder ball position shape and area inspection
- Wafer and edge scratch inspection
- Character recognition.