TCL-HR Series
Home > Products > Telecentric Lens >
TCL-HR Series
Features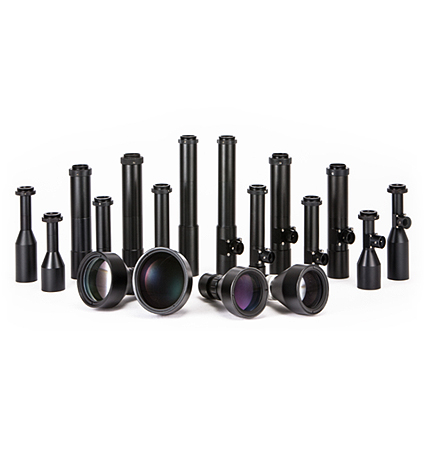 Designed for mega pixel camera that is 4.65um/pixel.

Good uniformed coaxial illumination for the F.O.V. by eliminating of the hot spot.

will show the real imaging power in high-end inspection and alignment applications.

SPO have lined up according to W.D and magnification which can support up to 2/3" camera.


There are various magnifications and working distance with low distortion design and high resolution & contrast over the full F.O.V.



HR vs ST brightness comparison according to F/#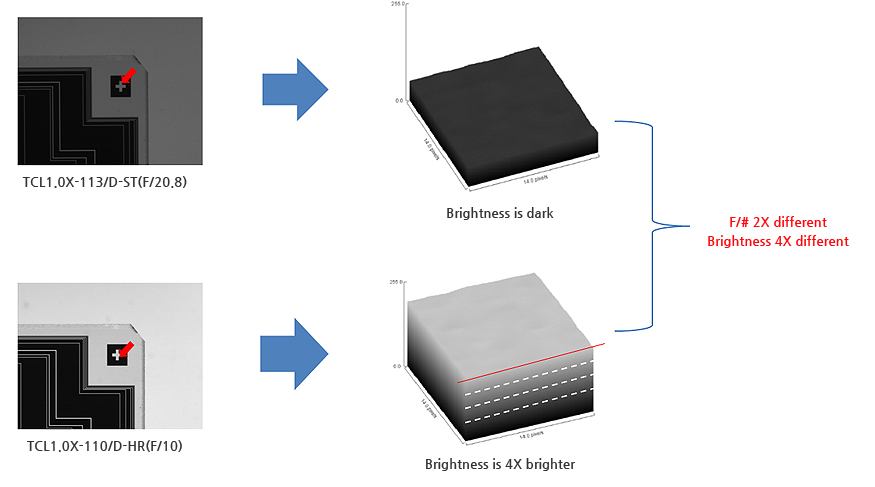 Relationship for according to the each factor
| F/# | D.O.F | N.A | Resolution | Brightness |
| --- | --- | --- | --- | --- |
| High | Increasing | Low | Low | Low |
| Low | Decreasing | High | High | High |
F/# is related to the theoretical resolution and D.O.F & N.A of the lens directly. Thus it have to be keep the optical theory. (See the glossary)