TCL-UHR Series
Home > Products > Telecentric Lens >
TCL-UHR Series
Features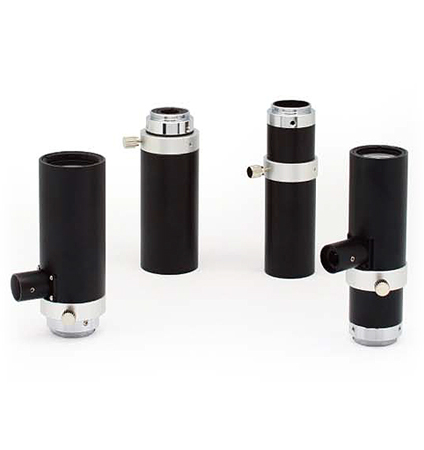 - Designed to support for the small pixel size camera.(1.67um/pixel).

- Can support up to 2/3"(11mm diagonal length)

- Low F/# and high contrast & resolution design.

- Iris diaphragm is adapted for adjusting the D.O.F.


There is an inquiry for the small pixel size camera which is required for precision and high accuracy in the machine applications. Thus lens quality also have to be maintained to support the small pixel size camera. SPO designed the UHR lenses to support for the small pixel size camera.
UHR lenses are good for precise and accurate measurement by performing the more high contrast and resolution than standard HR lenses.

Customer can get the high-quality and contrast images by adaption small size pixel camera and uniform coaxial illumination over the whole F.O.V.



Comparison for image contrast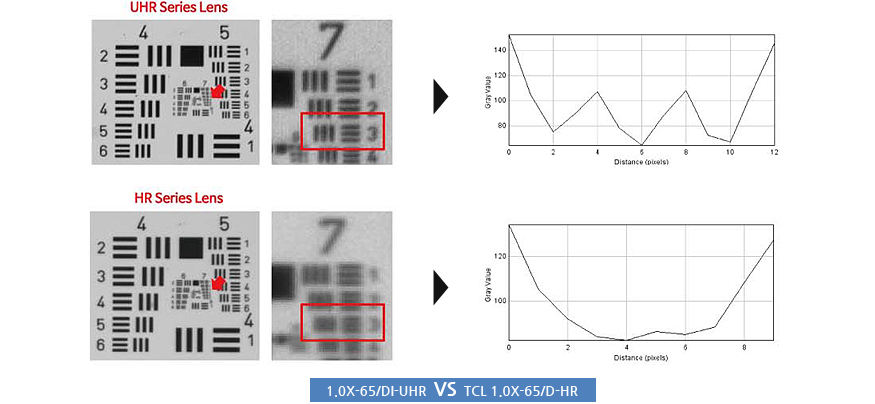 TCL-UHR Series have very low F/# and High N.A where High contrast and High quality image
SPO have various UHR lens according to magnification and W.D.
Please, Ask to us for more special lens if you need. SPO will provide the best solution for various applications.