TCL-47M Series
Home > Products > Telecentric Lens >
TCL-47M Series
Features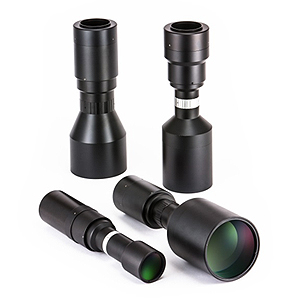 This lens can be applied for 47M sensor camera which have 56.7mm diagonal length.

It is good for various inspections whose are FPD(Flat Panel Display) like LCD, OLED applications & automobile and mobile components.

High resolution and good telecentricity regarding of all series.

Iris diaphragm adapted for adjusting D.O.F.


Currently, there is demanding for large F.O.V inspection in the machine vision applications.

Especially, 47M lens has designed to support huge sensor size to inspect large object like LCD, OLED panel.



It is very significant point why customer wants to get huge camera sensor. It is really good for the plat panel cell, module inspection and OLED & LED Pattern inspection for large panel.

Also, used for not only sealant panel but panel quality inspection(On/Off inspection). Besides, it also can be applied for automobile(tube, seals and O-ring) and mobile components(Battery, case, PCB hole) for large object.

SPO has not only various types of lenses to correspond these applications according to magnification and W.D but possible to customizing the lens according to customer`s demanded specification.